Sunday, June 28, 2009
UNO Magazine Party @ LAX MOA
Tuesday, June 09, 2009
ESPN Investigates 'Gay Porn Wrestlers' Scandal
Adult Outsourcing Solution

ESPN Investigates 'Gay Porn Wrestlers' Scandal
"Outside the Lines" segment to profile two college athletes dismissed from squad for porn work.

NEW YORK CITY — ESPN will investigate the dismissal of two college wrestlers from their athletics program for having appeared on amateur porn website. The segment featuring wrestlers Paul Donahoe and Kenny Jordan will air during ESPN's "Outside the Lines" this weekend.
Last summer, Donahoe and Jordan were dismissed from the University of Nebraska Cornhuskers wrestling squad when it was revealed they had appeared in nude photo spreads and solo masturbation vignettes on the all-male amateur website Fratmen.tv.

Both men transferred to new schools. Donahoe enrolled at Edinboro College and joined their wrestling squad, where he enjoyed an unbeaten season and advanced to the NCAA finals before losing in March on a technical violation.

ESPN reporter David Amber "investigates the dismissal of the Nebraska wrestlers for posing on a porn website, and the coaching staff's own cover-ups," the network said.

"The fact that they accepted money to promote their own image as college athletes put them in violation of NCAA regulations," ESPN notes. "Nebraska Coach Mark Manning told 'OTL' that while this particular incident did contribute to their dismissal from the team, they were released for a multitude of reasons."

However, ESPN uncovered "a pattern of leniency within the Nebraska wrestling program. Jordan and Donahoe believe the Nebraska wrestling staff's inability to cover up their much publicized internet appearance was the reason behind their dismissal."

ESPN has released a brief preview of Sunday's program. "We didn't kill anybody. We didn't put anybody in a hospital. We're not selling drugs. We're not bad kids," says Jordan in the preview. "We did some porn. Get over it… We work hard on our bodies, so why be ashamed? I didn't threaten anyone's life. If anything, I'm putting smiles on people's faces."

by xbiz
Labels: ads, Adult, Adult Outsourcing Solution, Adult Slang Words, advertisement, blogger, Jenna Jameson, software development, web, xbiz, xbiz award, XBIZ Hollywood website
Friday, June 05, 2009
FTC Shuts Down ISP Hosting Child Pornography, Other Malicious Content
Adult Outsourcing Solution
philwebsupport

BALTIMORE — A rogue Internet service provider that knowingly recruits, hosts and distributes spam, child pornography and phishing sites has been shut down by a district court judge at the request of the Federal Trade Commission.
According to the FTC, the defendant, Pricewert LLC, which operates under a variety of names including 3FN and APS Telecom, actively recruited and conspired with criminals that distribute illegal, malicious and harmful electronic content.
philwebsupport
After a 4-0 vote, the Commission authorized the complaint, which was filed in the U.S. District Court for the Northern District of California, San Jose Division. The court issued a temporary restraining order to prohibit Pricewert's operation and ordered its upstream Internet providers and data centers to cease providing service to it.

The FTC charged that the defendants' actions caused substantial consumer injury and was an unfair practice, in violation of federal law.

The illicit content circulated includes child pornography, spyware, viruses, Trojan horses, phishing, botnet command and control servers, and pornography featuring violence, bestiality and incest.

The FTC said that the defendant advertised its services "in the darkest corners of the Internet," which included a forum established specifically for communication between online criminals.

Pricewert is accused of hiding its criminal operation by shifting to different Internet protocol addresses to avoid detection and simply ignoring take-down requests, according to the complaint.

Pricewert also allegedly used Botnets, which are large networks of computers that have been compromised by the originator, known as a bot herder, which can be used to send spam.

philwebsupport

According to the FTC, the defendant recruited bot herders and hosted the command-and-control servers, which relay commands from bot herders to the compromised computers. In transcripts of instant-message logs filed with the district court, the defendants' senior employees discuss the configuration of botnets with bot herders.

Filings with the district court by the FTC allege that 3FN- hosted command-and-control servers control more than 4,500 malicious software programs. The malware includes programs capable of keystroke logging, password stealing, and data stealing, programs with hidden backdoor remote control activity, and programs involved in spam distribution.

The case was brought with assistance from NASA's Office of Inspector General, Computer Crime Division; Gary Warner, director of research in computer forensics, University of Alabama at Birmingham; The National Center for Missing and Exploited Children; The Shadowserver Foundation; Symantec Corporation; and The Spamhaus Project.

A preliminary injunction hearing is set for June 15.

by: philwebsupport
Labels: Adult Outsourcing Solution, Adult Slang Words, xbiz, xbiz award, XBIZ Hollywood website
Tuesday, January 06, 2009
Apple Introduces Revolutionary New Laptop With No Keyboard
Monday, September 22, 2008
Jenna Jameson Pregnant With Twins
Adult Outsourcing Solution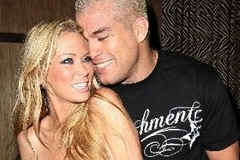 LOS ANGELES — Veteran adult performer Jenna Jameson has announced she's expecting twins with boyfriend Tito Ortiz, a mixed-martial arts fighter.
The announcement was reported exclusively on celebrity gossip blogger Perez Hilton's website.
After debunking earlier rumors of her pregnancy, Jameson informed Perez that she was indeed pregnant.
"Funny enough, that story was fake, but I just found out I am pregnant," Perez quoted her as saying.
Quoting sources, Perez also reports Jameson and Ortiz have recently bought a beachfront home in Los Angeles.
Labels: Adult, Adult Outsourcing Solution, Jenna Jameson, xbiz, XBIZ Hollywood website
Saturday, August 09, 2008
Google sours on $1 billion AOL investment
Adult Outsourcing Solution



Google acknowledged late Thursday that it may have made a bad bet on AOL.

The search giant said in a filing with the Securities and Exchange Commission that its $1 billion investment for a 5 percent stake in Time Warner's Web unit "may be impaired" and that it may have to take a charge in the future:

Based on our review, we believe our investment in AOL may be impaired...We will continue to review this investment for impairment in the future. There can be no assurance that impairment charges will not be required in the future, and any such amounts may be material to our Consolidated Statements of Income.

The December 2005 investment secured a renewal of Google's search advertising deal with AOL, preventing its largest ad partner from defecting to Microsoft. The deal gave AOL a valuation of $20 billion at the time.

Google didn't estimate in its filing what AOL might be worth today, but observers have suggested a figure closer to $10 billion.

Google's deal allows it to demand that Time Warner spin off AOL in an initial public offering of stock or buy back its stake, which would result in a $500 million loss for Google.

Time Warner, perhaps signaling its intention to dispose of AOL to focus on its media business, announced Wednesday that it will split AOL's dial-up unit from its advertising business by early 2009.
Labels: Adult Outsourcing Solution, Social Bookmarking websites, software development, web, XBIZ Hollywood website
Wednesday, July 30, 2008
Microsoft tries to one-up Google PageRank
Adult Outsourcing Solution



Though a distant third place to Google, Microsoft thinks it can teach its rival a thing or two about searching the Internet.

A big part of Google's rise to search engine leadership was an algorithm called PageRank that assesses a specific page's importance by how many other Web pages link to it and by the importance of those linking pages. Microsoft researchers and academic collaborators, though, detailed an idea this week it calls BrowseRank that seeks to bring more of a human touch to that assessment.

Microsoft likes the results BrowseRank, which assigning Web page priority based on how people actually use the site.

Microsoft likes the results BrowseRank, which assigning Web page priority based on how people actually use the site.
(Credit: Microsoft ResearchA Asia)

Essentially, the researchers tested out a system that replaces PageRanks' link graph--a mathematical model of the hyperlinked connections of the Internet--with what they call a user browsing graph that ranks Web pages by people's behavior.

"The more visits of the page made by the users and the longer time periods spent by the users on the page, the more likely the page is important. We can leverage hundreds of millions of users' implicit voting on page importance," the researchers said in BrowseRank: Letting Web Users Vote for Page Importance, a paper from the SIGIR (Special Interest Group on Information Retrieval) conference this week in Singapore. Authors are Bin Gao, Tie-Yan Liu, and Hang Li from Microsoft Research Asia and Ying Zhang of Nankai University, Zhiming Ma of the Chinese Academy of Sciences, and Shuyuan He of Peking University.

Search is of tremendous importance to the Internet for many reasons. For one thing, search engines are highly influential middlemen that steer users to Web sites they may not be able to find on their own. For another, queries typed into search engines can be powerful--and in Google's case highly profitable--indications of what type of advertisement to place next to the search results.

But Microsoft lags leader Google and No. 2 Yahoo in search. It's trying hard to catch up, for example with unsuccessful proposals to acquire Yahoo or its search business that would cost the company billions of dollars. And Microsoft just bought search start-up Powerset.

Google isn't putting all its eggs in the PageRank basket, though.

"It's important to keep in mind that PageRank is just one of more than 200 signals we use to determine the ranking of a Web site," the company said in a statement. "Search remains at the core of everything Google does, and we are always working to improve it."

PageRank shortcomings
The Microsoft researchers argue that PageRank has a number of problems. For one thing, people can game the system by building bogus Web sites called link farms. Those sites feature hyperlinks point to a Web page whose importance a person wants to inflate so it appears higher in search results. Another PageRank issue is that the indexing process doesn't take into account the time a user spends on a particular site.

But user behavior, monitored in anonymous form by Web servers and Web browser plug-ins, can be better, the authors argue.

"Experimental results show that BrowseRank can achieve better performance than existing methods, including PageRank...in important page finding, spam page fighting, and relevance ranking.

The researchers gathered their data from "an extremely large group of users under legal agreements with them," according to the paper.

There's no denying PageRank is useful, though, and such algorithms could be added into a larger formula for determining which sites come out on top of search results.

"It is also possible to combine link graph and user behavior data to compute page importance," the researchers said. "We will not discuss more about this possibility in this paper, and simply leave it as future work."

Bringing research to fruition
It can be a long time before research comes to fruition, but funding a group of researchers can be much less expensive than acquiring other companies. No doubt Microsoft, especially after years of effort and its thwarted overtures to Yahoo, would like to see its in-house search efforts bring Google to its knees.

When accused of being dominant, Google representatives often argue the company could lose its search dominance if somebody else builds a better mousetrap and Internet users divert their path to that other door door. "If Microsoft or Yahoo are successful in providing similar or better web search results or more relevant advertisements, or in leveraging their platforms or products to make their Web search or advertising services easier to access, we could experience a significant decline in user traffic or the size of the Google (ad) Network," it said in its most recent quarterly report.
other links:


The top players are a moving target, though. Yahoo is hoping to improve search with three efforts: BOSS (build your own search service), which lets others employ Yahoo search results along with its search ads; SearchMonkey, which lets content publishers build elaborate mini-Web pages into search results; and Glue Pages, which present a smorgasbord of related content alongside search results.
And Google invests heavily, too. Its biggest research team is devoted to search, and the company updated its search formula more than 100 times in the second quarter. And researchers have huge infrastructure at their disposal to try new ideas.
"My group at Google has at its disposal many thousands of machines, with storage measured in petabytes," Udi Manber, head of Google's search quality, said of Google's search research infrastructure in a June talk. And, he added, engineers are empowered to try their results, with meetings once or twice a week to see how well they worked: "There is no separation of research and development. Everyone does both."